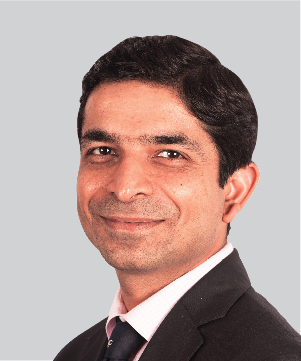 Ashish Jakhanwala
Founder & CEO – SAMHI Hotels Pvt. Ltd
Ashish Jakhanwala is the Founder & CEO of SAMHI Hotels.
SAMHI is one of India's largest multi-branded hotel asset company with a portfolio of over 4,500 rooms and owns hotels operating under brands such as Sheraton, Hyatt Regency, Fairfield by Marriott, Four Points by Sheraton, Hyatt Place, Courtyard by Marriott and Formule 1.
The Company which is five years old has established itself for acquiring displaced hotel assets and repositioning them using strong asset management skills and relationship with world class hotel operators and brands. It is unique for its institutional approach to hotel investing and has world class shareholders that include Sam Zell led Equity International, Goldman Sachs, International Finance Corporation (IFC) & GTI Capital Group.
Ashish has over 20 years of experience in Indian hospitality sector. Prior to founding SAMHI, Ashish was leading the team that built Accor's hotel investment platform in India with over $1.2billion of capital investment across 27 hotels. Between 2001 and 2004 Ashish was part of PKF consulting team with assignments across hotels and tourism sector in Asia Pacific with key clients being Indian Hotels Co. Ltd., Hong Kong Tourism Board, C&C Alpha amongst others. Ashish started his career in 1996 in hotel operations and spent a few year in hotel planning.
Over the past decade Ashish has led hotel investments across over 50 hotel assets with an inventory of over 10,000 rooms in key Indian cities giving him a unique perspective of the sector through different economic cycles