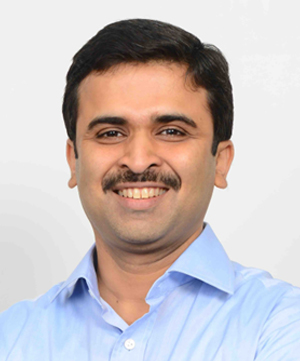 Ashutosh Telang
Chief Human Resources Officer at Marico Limited​
Ashutosh is a seasoned HR professional, responsible for creating challenging, enriching, fulfilling careers. Ashutosh is passionate about building and sustaining a winning organizational culture.
He believes that culture is the biggest competitive advantage for any organization as it is almost impossible to replicate!
Ashutosh joined Marico in 1999 and it continues to be an insightful and fulfilling journey for himnavigating through the complexities of business in diverse leadership positions and building unique initiatives. He relies on innovation to make a difference in the field of People Management. Over the years, he has institutionalized business impacting initiatives in HR operations, strengthening Marico's values & culture, setting up talent development processes and successfully integrating different cultures (as a result of many acquisitions by Marico).
His Master's course in Labour Studies from Mumbai University coupled with his data-driven approach from his Bachelors in Statistics built a sound foundation.His initial years with pharmaceutical companies like E Merck and Ranbaxy Laboratories spanning the domains of Employee Relations, Corporate HR and Organizational Development have been instrumental in fortifying the foundation in different spheres of HR. During his formative years, his active involvement in Students' Association activities and penchant for boxing (he represented his college at the University level) egged him to expand his horizons.
Ashutosh enjoys reading and is interested in a range of subjects from spirituality to management, non-fiction and fiction and this continues to fuel his imagination and creativity. He also enjoys working with young minds to create a future that Challenges the mundane, and Enriches and Fulfills the most eager minds and hearts.