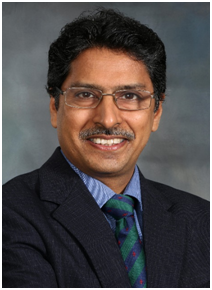 Prabir Jha
Global Chief People Officer
Cipla
Prabir Jha, an alumnus of St. Stephen's College, Delhi and XLRI Jamshedpur is the Global Chief People Officer at Cipla. Prabir brings with him an impeccable academic and professional record. After doing his Masters, Prabir was selected for the prestigious Civil Services and as a bureaucrat handled the entire gamut of HR & IR issues of the Indian Ordnance Factories. On his switch to the corporate world after almost 10 years in the government, he has worked in senior management positions for organizations like Thermax&TechMahindra and has been the CHRO at two NYSE-listed Indian majors Dr.Reddy's and Tata Motors as also being the Group CHRO at Reliance Industries Ltd. He has handled all areas in HR, with special interest in Change Management, OD interventions, Global HR Strategy, Employer Branding and Leadership Capability Development.
Prabir has consistently been featured in the "List of Most Powerful HR Professionals in India" and has a number of awards to his credit. Among others, he is the recipient of the National Institute of Personnel Management (NIPM) Medal, the Reckitt & Colman Award and the Citibank Leaders Award at XLRI, for the "highest level of academic performance, competence, originality, creativity, communication skills and leadership" as also the Director's Medal in the Civil Services Foundation Course. He was conferred the Asia HRD Award - 2012 for "outstanding contribution to the field of Human Resource Development".
In addition, Prabir is an accomplished thought leader whose articles have been published in various publications. He is a sought-after speaker, executive coach and a visiting faculty at various business schools and top management training institutes.