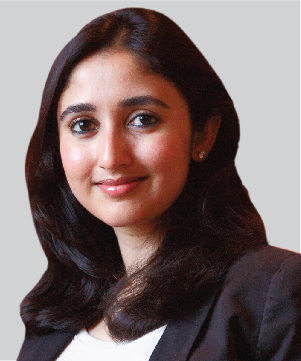 Pranjul Bhandari
Chief India Economist, HSBC
Pranjul Bhandari is the Chief India Economist at HSBC. She is responsible for developing the firm's position on macroeconomics and public policy in India, leading the firm's economics research franchise from Mumbai.
Prior to joining HSBC, Pranjul completed a resident fellowship at the IMF in Washington DC after graduating as a Mason Fellow from the Harvard Kennedy School. Previously, she worked at India's Ministry of Finance with the Chief Economic Advisor and at the Planning Commission with the Deputy Chairman. She has held roles as an economist covering Asian markets at Goldman Sachs and at UK's Department for International Development.
Pranjul also holds a Master's in Economics from the University of Cambridge, UK and a BA in Economics from St.Stephen's College, New Delhi.