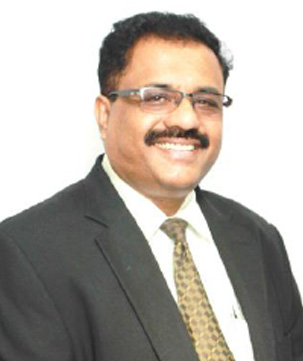 Dr. Prince Augustin
Executive Vice President - (Group Human Capital & Leadership Development),
Mahindra Group
Dr. Prince Augustin is the Executive Vice President - (Group Human Capital & Leadership Development), of the USD 17.8 Billion Mahindra Group. Prince is a Phd. from BIT Mesra, Ranchi, a Post Graduate MBA in Human Resources from Symbiosis Institute of Business Management in Pune and has a graduate degree in Law specializing in Labour Law from the Government Law College, Mumbai. He is a certified Professional Certified Coach (PCC) from the International Coach Federation. He is also a trained behavioural analyst from the Institute of Motivational Learning Singapore and is a certified practitioner of Harrisons, MBTI, Work place big five, OPQ from SHL, FIRO-B, Belbin team role analysis and a facilitator for group processes.

Prince has over 30 years of Industry experience in various facets of the Human Resources function with leading Indian and Multinational corporations such as ACC, Burroughs Wellcome, Castrol, Star TV & Morepen, of which the last 15 years have been in the Senior Leadership Teams of the organizations he has served for.

Prince's work in building the Human Capital in growing organizations, enabling organizational change through deployment of HR Processes, empowerment and institutionalization of the Human Resources function and managing large, global, diverse Human Resources has been well acknowledged in India and abroad. A regular invitee at National and Global forums, Member Governing Council of Learning and Organizational Development (L&OD) Roundtable in India and Member of Society of Indian Automotive Manufacturers (SIAM) Human Capital Group. In the past he has also served on board of NHRDN, Chairman of HR & IR Committee of CII, Chairman of Human Capital Group of SIAM and the National Secretary for the NHRDN. He is the winner of the Late Ranjan Ghosh memorial award at Symbiosis Institute of Business Management in Pune, in addition to being awarded as the "Alumnus of the year" in 2011, at SIBM. He is also serving on the Boards of Mahindra Group companies viz. Mahindra First Choice Services Ltd, Mahindra Namaste Pvt. Ltd and as the Chairman of Mahindra Contech Ltd. He is also on several councils at the Group level in Mahindra like the Corporate Social Responsibility Council (CSR), Transformational Work Culture Council (TWCC) and several other dynamic bodies to facilitate change and transformation at a Group level.

A well experienced change interventionist, Prince is also recognised as an authority on issues pertaining to HR owing to his unprecedented knowledge and understanding of this domain. He enjoys travelling and is also an amateur golf player. Prince lives in Mumbai, India, is married and blessed with two children.