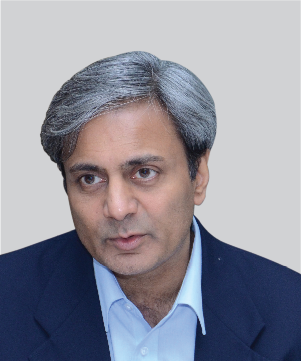 Signature Speaker
Ramesh Ramanathan
Co-Founder & Chairperson, Jana Group
Ramesh Ramanathan is a social entrepreneur, and works on urban issues in India. Along with his wife, he is Co-Founder and Co-Chairperson of Jana Group, a clutch of social enterprises focused on urban transformation in India. The Jana Group currently has 5 organisations, each of which addresses a specific aspect of India's urban challenges:
Janaagraha Centre for Citizenship and Democracy, a non-profit institution focused on improving Quality of Life in India's cities, and uses a City-Systems framework to work with citizens and government.
Jana Urban Space, a non-profit institution focused on improving Urban Planning and Design in India's cities, and works at the level of planning practice but also policy-level issues related to spatial issues
Janalakshmi Financial Services, a for-profit urban microfinance institution that offers urban poor clients a full range of financial services
Janaadhar, a for-profit affordable housing company focused on bringing solutions to the urban under-served.
The promoter stake of the for-profit institutions is held in a Section 25, not-for-profit holding company, Jana Urban Foundation (Jana Foundation). Jana Foundation focuses on issues related to urban inclusion, beyond the market-based solutions being offered by the operating companies.
Ramesh works closely with government on urban issues in a pro-bono capacity. His current positions include being the National Technical Advisor, Government of India for the Jawarharlal Nehru National Urban Renewal Mission, the country's flagship urban mission.
Prior to his social initiatives, Ramesh held leadership positions with Citibank in New York and London, in the bank's capital markets business.
Ramesh has an MS in Physics from BITS Pilani, an MBA from Yale University and a CFA from AIMR. In 2007, he was chosen as a Young Global Leader by the World Economic Forum.
Aon 9th Annual Rewards Conference
Date:
16 June 2016
Venue:
Grand Hyatt, Mumbai Off Western Express Highway Santacruz ( East) Mumbai Maharashtra 400055
Timings:
9.30 am - 6.00 pm
Followed by Cocktails
Fees:
INR 12,000 for the first delegate.
Additional delegates at INR 7,000.
(Taxes Excluded)
Limited Seats.
Click here to