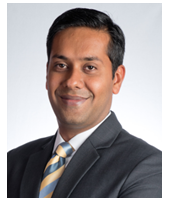 Ravi Nippani
Director, Asia Pacific, Middle East & Africa (AMEA)
Ravi Nippani is a Director at Radford and as a senior member of the advisory team, he has the responsibility for leading client engagements with companies across Asia Pacific, Middle East & Africa (AMEA).

Ravi brings to Radford more than 13+ years of consulting and corporate experience in the High-Tech, Aerospace, Life Sciences, Financial Services and FMCG sectors working across Asia Pacific, Middle East, Africa and North America.

He has been advising clients in the areas of Competency and Career development framework, Job Evaluation, Job Grading, Compensation & benefits competitiveness, Compensation structuring, Short-Term Incentive design, and M&A due diligence.

Ravi has extensive experience in the development of global and local market talent and compensation strategies across developed and emerging economies, and the design of global compensation structures. During his career, he has had the opportunity of working in India, Singapore, South Africa and the US.

Prior to Radford, Ravi has worked with Mercer Consulting, Tech Mahindra, Citibank and Unilever.

Ravi serves as a frequent speaker and panellist on talent and rewards related issues. He earned Master of Business Administration in Human Resources and Personnel Management, Masters in Labour Law and Labour Welfare and a Bachelor degree in Physics.