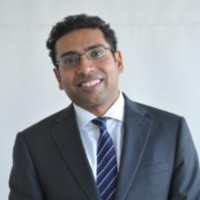 Saurabh Mukherjea
CEO
Ambit Capital
Prior to joining Ambit, Saurabh co-founded an equity research firm, Clear Capital, and also successfully built the Equities business for Execution Noble in India, right from its inception. Voted as the 'No.1 Strategist in India' in 2014, 2015 and in 2016 by Asiamoney, Saurabh has played a crucial role in transforming Ambit into one of the most successful brokers in the country. It is under his stewardship that Ambit has been ranked by Asiamoney as the 'Most Improved Brokerage House in India' for 6 consecutive years. In 2017, Ambit was also rated as the 'Most Independent Brokerage' for the 3rd year running.

Saurabh, author of bestsellers – Gurus of Chaos and Unusual Billionaires, also contributes monthly columns for Outlook Business, Wealth Insight and VC Circle, and has also had his articles published in Forbes India and Value Research besides writing several pieces for newspaper editorials. Saurabh is also a member of SEBI's Advisory Committee on Mutual Funds.

Saurabh has a BSc and MSc from the London School of Economics, London, UK and is a CFA charter holder.